cSWO Program Solutions
---
Regional Clinical Viewer, ClinicalConnect™
| | |
| --- | --- |
| ClinicalConnect is the Regional Clinical Viewer for the connecting South West Ontario (cSWO) Program, and is funded by eHealth Ontario. Hamilton Health Sciences is the Solution Provider deploying ClinicalConnect across the four south west Local Health Integration Networks (LHINs).  | |
ClinicalConnect is a secure, web-based portal (see image left) that provides physicians and clinicians with real-time access to their patients' electronic medical information from all acute care hospitals, LHIN Home and Community Care, and Regional Cancer Programs in South West Ontario, plus select provincial data repositories. ClinicalConnect is a fundamental tool in bridging the gap between disparate information systems spanning a wide geographical area and multiple regional health care facilities.

 

The cSWO Program is foundational to eHealth Ontario's commitment to integrate electronic health information for all Ontarians.

 

Please visit the ClinicalConnect resource page for additional information about features and benefits.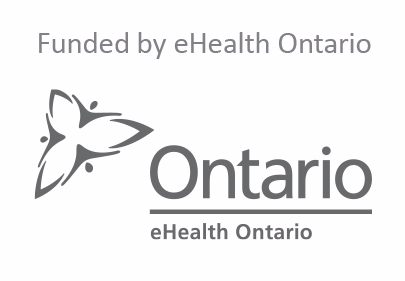 ---
Health Report Manager (HRM)
| | |
| --- | --- |
| | OntarioMD has developed HRM, a technology solution that is sending hundreds of reports electronically from hospitals and independent health facilities to clinician electronic medical record (EMR) systems across the province. |
 

HRM by the numbers:

18 million reports sent
8,000 clinicians are live on HRM
187 sites are live

The cSWO program is working with OntarioMD, a subsidiary of the Ontario Medical Association (OMA), to ensure eligible clinicians in south west Ontario benefit from HRM.

 
---
The cSWO program brings these and other initiatives together into a cohesive and focused effort that will accelerate the achievement of provincial integrated EHR objectives. Leveraging of local knowledge and experience with local health service providers, their priorities, capabilities, and capacity for change and adoption of integrated EHR solutions is critical to drive widespread adoption across the cluster.