The System Coordinated Access (SCA) program is leading the development and implementation of a system-wide coordinated access approach, which will:
Improve access to services for the residents in the community
Support organizations who are seeking to improve access to their services through standardization and coordination
Leverage technology to enhance the referral process
Support the advancement of the Provincial eReferral Management strategy
More about the development of an eReferral Network in Waterloo Wellington:
The SCA program will be supporting Think Research Consortium (TRC) – an Ontario-based consortium of Think Research, CognisantMD, and the Centre of Effective Practice (CEP) – in the design and implementation the Ocean eReferral Network, which will coordinate access to health services in the Waterloo Wellington region and improve linkages and communications between patients, referrers, specialists and service providers.
The end-goal of the SCA program is to create a model that will bring new and pre-existing referral processes and systems into a connected environment, where information can flow and be distributed across the continuum of care.
to learn more about the Coordinated Access streams they support, and the development of the eReferral platform.
For more information, please contact:
Lori Moran, SCA Program Manager
(519) 885-0606 x. 1020
---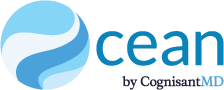 ---