What is an eReferral?
An eReferral occurs when a healthcare provider sends a referral electronically to another healthcare provider (typically a specialist) or organization, instead of using paper-based processes. The image below demonstrates the process: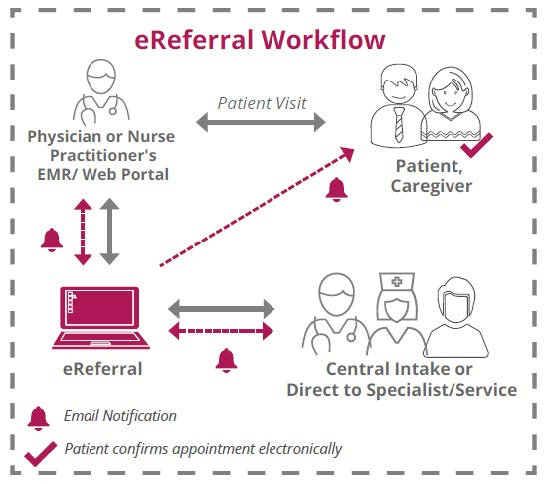 What is an automated solution or "bot"?
A bot is technology software programed to interact with digital systems, and can be used to execute a repetitive task that a human would otherwise have to do. Bots can do this kind of work with high speed and great accuracy.
Our team has introduced cloud-based bots to support enhanced communication between care providers and care pathways across the healthcare spectrum.
Learn more about our "Sharon" bot by clicking on the image below!