Our Depression and Anxiety custom form supports clinicians in the screening and management of mental health. The form allows clinicians to gather, document and reference mental health metrics more efficiently at the point of care. For those clinics that utilize tablets (see section below), this tool is compatible with the OCEAN platform.
Figure 1: Screenshot capturing main concerns and treatment goals

 

Figure 2: Screenshot capturing current treatment 

 
Figure 3: Screenshot capturing assessment, coding conditions, plan, investigation and follow up method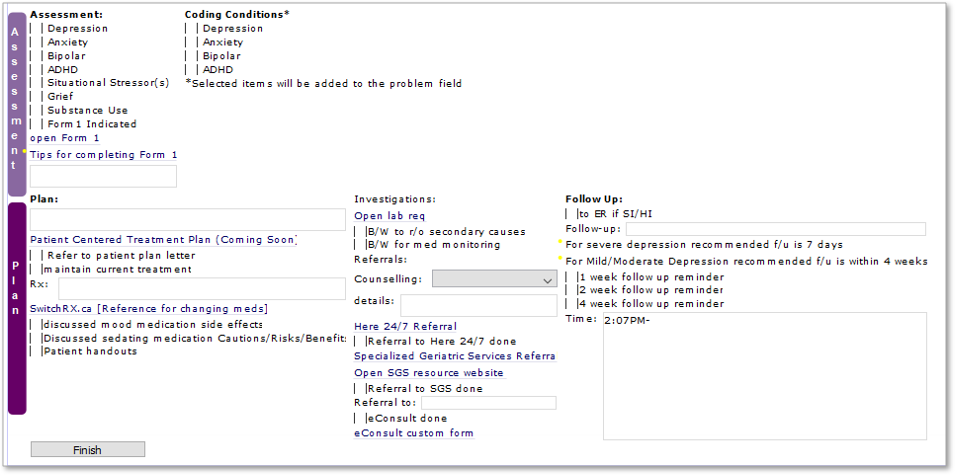 There is also an EMR decision support tool to assist clinicians with appropriate opioid management.
COMING IN SPRING 2023 from the Evidence2Practice Ontario program: A new EMR-integrated tool for Major Depression in adults and Anxiety Disorders in adults will be available for OSCAR Pro and Accuro QHR, with a version for Telus PS Suite coming later in 2023.