Monday, November 13, 2017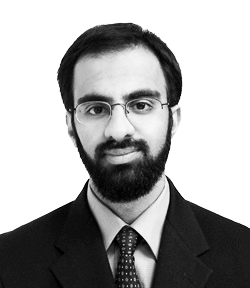 Dr. Mohamed Alarakhia
As part of Digital Health Week 2017, the eHealth Centre of Excellence (eCE) blog will feature posts from guests discussing why digital health is important to them. Today's post is from eCE Director Dr. Mohamed Alarakhia.
Electronic medical records (EMRs), the records in clinician offices, are valuable digital health tools. EMRs digitize what was previously a patient's paper chart and allow clinicians and teams to quickly and securely access  this information. EMRs also come with a lot of handy tools and tricks – for instance, they have built-in reminders to notify primary care providers when a patient is due for preventative screening or follow-up.
Our team at the eCE supports a number of additional tools to optimize EMRs, such as a Chronic Non Cancer Pain tool and a Depression and Anxiety Encounter Assistant. These tools are based on current best practices and guidelines, and are meant to serve as decision support guides – giving primary care providers the information they need at their fingertips so more time is focused on patient care.
As a primary care provider, I know that if we can make things easier for providers they have more time to support patients.
We are pleased to share that just last week, the WWLHIN announced a strategy to support ongoing and new initiatives to prevent opioid addiction and overdose. The eCE has been provided with funding to work with partners and support primary care providers with an EMR tool that will highlight morphine equivalents to assist with decreasing opioid doses and use. 
---
| | |
| --- | --- |
|   | Follow us on twitter (@eHealthCE) and join the Digital Health Week conversation using #thinkdigitalhealth! |
| | |
| --- | --- |
| | Hannele Kivinen at 11:49 AM |