In honour of this year's Digital Health Week, which is happening November 16 – 22, we'd like to recognize and celebrate the incredible dedication and agility that healthcare providers have demonstrated throughout COVID-19, as they've incorporated new technologies into their workflows to enable them to continue providing high-quality care to their patients.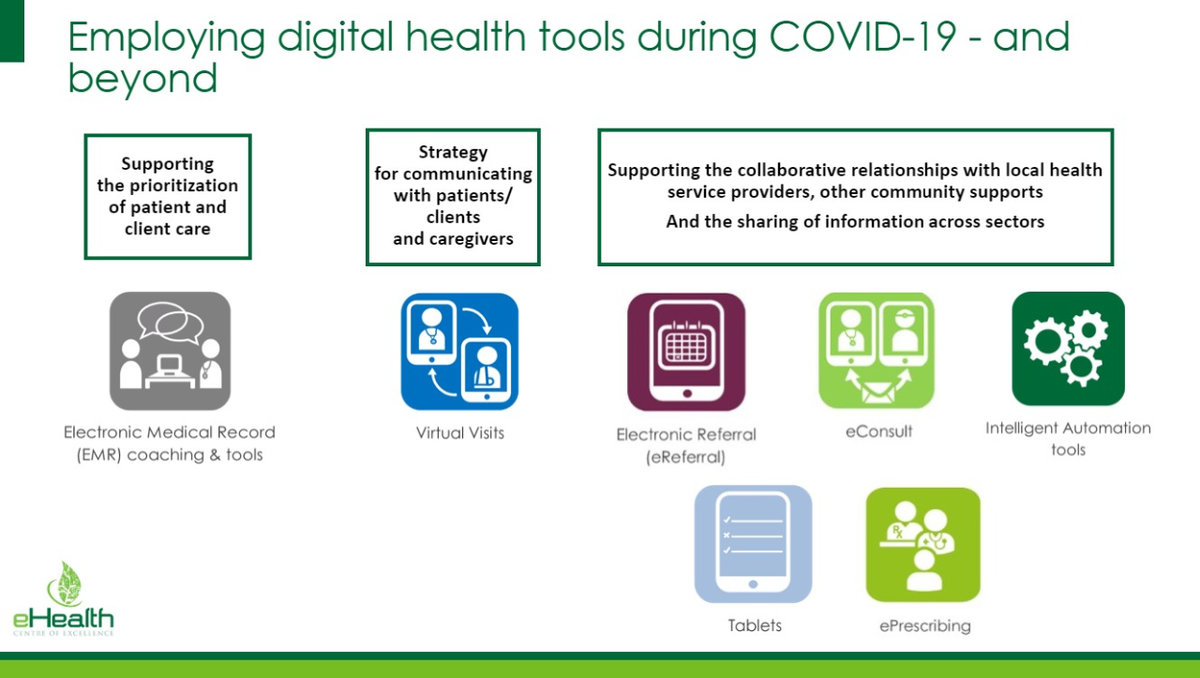 As part of Digital Health Week, we'll be hosting a webcast/webinar that provides a comprehensive overview of how our suite of digital health tools can be used during COVID-19 and beyond.

You'll have an opportunity to learn more about our innovative EMR decision support tools, virtual visit platforms, Ontario eServices Program (eReferral & eConsult), eCE Automates "bots", tablets, and ePrescribing, as well as hear from a primary care physician on how these tools have impacted his practice.

Please join Ted Alexander, our VP of Partnerships and Clinical Innovation, for this webinar (with an interactive Q&A session to follow). 
When: Monday, November 16 – 12:00 PM – 1:15 PM
Space is limited, so register below today!