Health Quality Transformation (pictured right) is a full-day interactive conference organized by Health Quality Ontario (HQO) in Toronto, attended by over 2,500 healthcare providers and leaders. 
During this year's keynote address, Hon. Minister of Health and Long-Term Care Dr. Eric Hoskins spoke about how we must work together to achieve the best possible health care experience for all residents in Ontario – and one thing he suggested we need to do is use digital health technology to the fullest of its capabilities in order to improve clinical workflows and patient outcomes.
This statement in particular resonated deeply with our mission, values, and goals here at the eHealth Centre of Excellence (eCE): to deliver digital health tools and resources that enhance the ways in which clinicians provide quality care to their patients.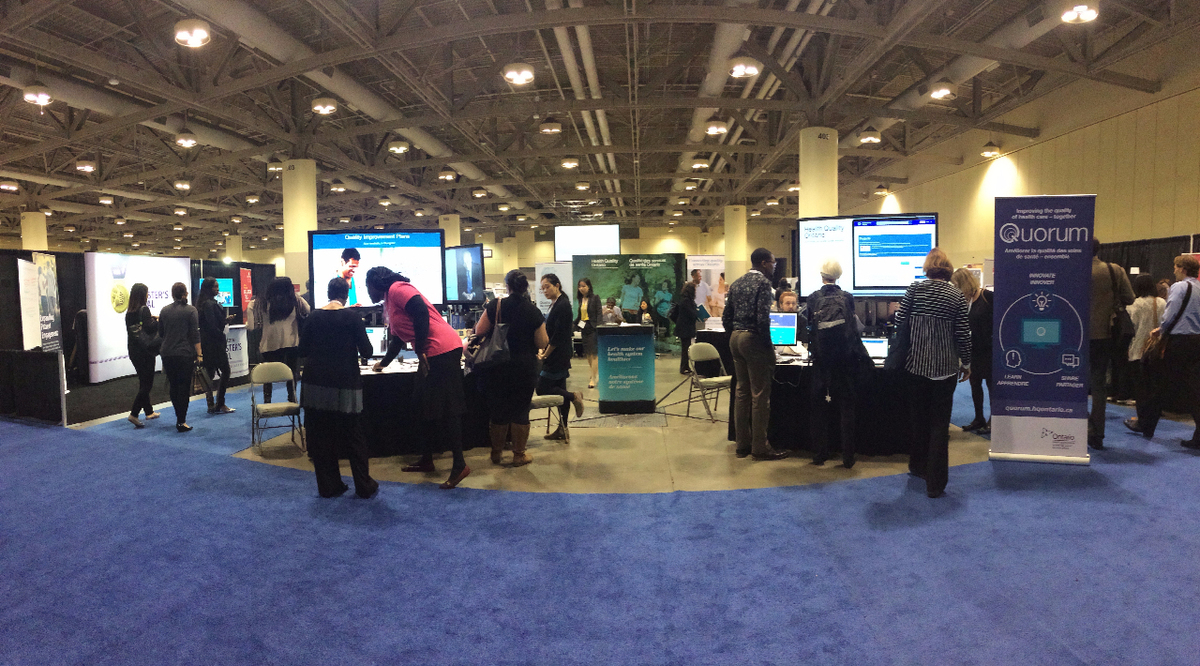 Several team members from the eCE's QBIC (Quality Based Improvements in Care) program were invited to give presentation at Health Quality Transformation to talk about how we're supporting the use of digital health tools in primary care.
QBIC Program Manager Danika Walden took part in a panel on bringing quality standards into practice to discuss QBIC's depression encounter assistant tool, which supports clinicians in the screening and management of mental health with a focus on depression and anxiety.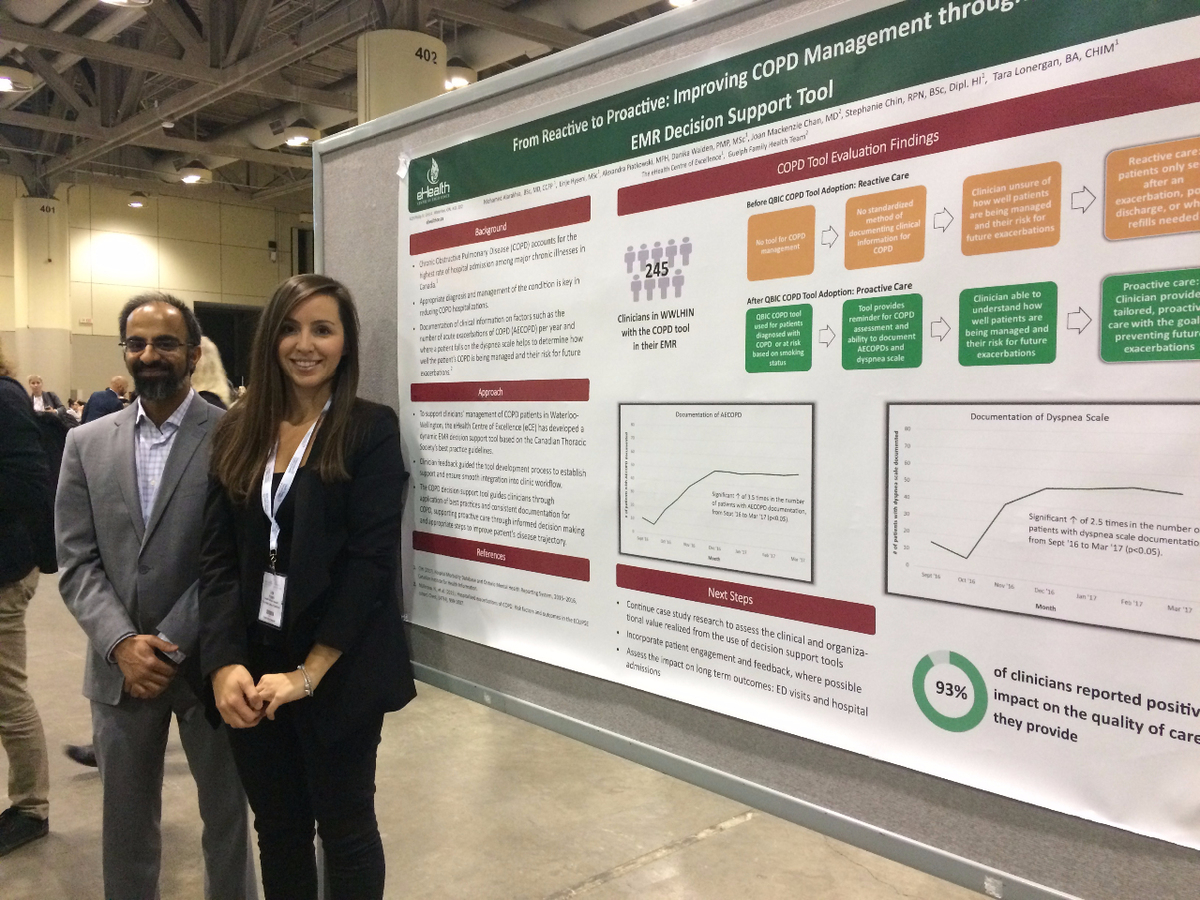 QBIC Benefits Realization Specialist Lira Hyseni was also on hand with eCE Director Dr. Mohamed Alarakhia (pictured above) to present a poster that highlighted research on QBIC's COPD (Chronic Obstructive Pulmonary Disease) decision support tool for EMRs. QBIC created this tool based on current guidelines to support clinicians through application of best practices and consistent documentation for COPD so that they can provide proactive care through informed decision making and take the appropriate steps to improve patient's disease trajectory.
These are just two examples of the work that the eCEe is doing to support the use of digital health tools in primary care. Thank you to HQO for giving us the opportunity 
to share our ideas and learn about what other healthcare leaders are doing across the province!
To see a catalogue of the services QBIC currently offers, please click here.