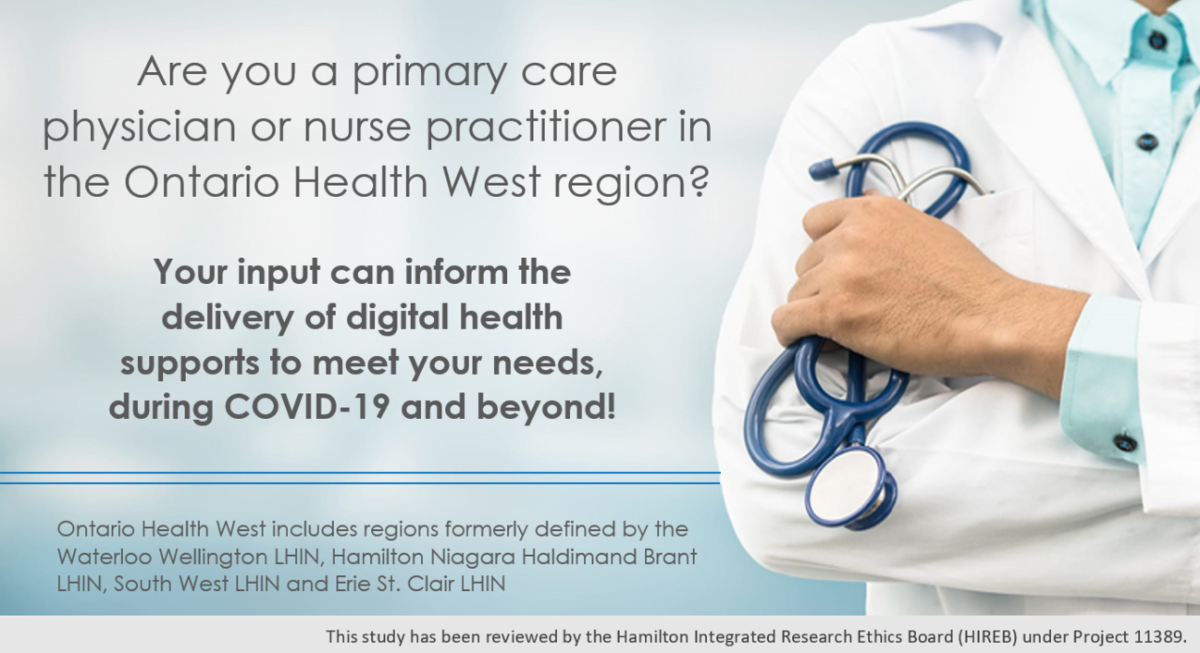 Are you a primary care physician or nurse practitioner in the Ontario Health West region? If so, we want to hear from you!

We've put together a brief survey that seeks to find out how you are currently using virtual visits and digital health tools, barriers you're experiencing, and how you plan to use virtual care beyond the pandemic. You will also have the opportunity to provide input on the type of supports that would be most helpful to you for integrating virtual care and various digital health tools in your practice (e.g., eReferral, ePrescribing, online booking, etc.).

The survey can be completed by clicking here!

Your feedback will help to shape the future of the digital health landscape in Ontario!

*This study has been reviewed by the Hamilton Integrated Research Ethics Board (HIREB) under Project 11389. More information is available here.